FOURTH NATIONAL CONGRESS of the BSNCH
Welcome | General Information | Scientific Information | Programme | Registration | Payment | Sponsors | Contact

Dear Colleagues and Friends,
On behalf of the Bulgarian Society of Neurosonology and Cerebral Hemodynamics we are honored to welcome you to our Fourth National Congress with international participation in Sofia from October 5th to 7th, 2018. The event is in cooperation with the European Society of Neurosonology and Cerebral Hemodynamics, Military Medical Academy – Sofia, Medical Faculty of Sofia University "St Kliment Ohridski", National Sports Academy "Vassil Levski", and the Bulgarian Academy of Sciences and Arts.
The Fourth National Congress is aimed at providing high level of scientific and practical knowledge in the fields of Neurosonology, Neurorehabilitation, Cardiocerebral syndromes, cerebral autoregulation, etc. Traditionally, most of the topics are of social importance and will be presented by leading European experts from different countries. Along with the lectures many posters are going to be exhibited in competition for the best poster awards.
As usual, more than 150 specialists, residents and students in Neurology, Angiology, Neurosurgery, Physical Medicine and Rehabilitation, and Kinesiotherapy from Austria, Bulgaria, Croatia, Finland, Germany, Hungary, Latvia and Republic of Macedonia have been registered for this event.
Along with the training, all delegates will have the opportunity to enjoy the traditional meals, folklor and the beauty of Sofia – one of the oldest capitals in Europe.
On behalf of the Organizing Committee I wish you fruitful work!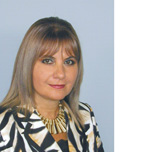 Acad. Prof. Ekaterina Titianova
Chair of the Bulgarian Society
of Neurosonology and Cerebral Hemodynamics
Academician of the Bulgarian
Academy of Sciences and Arts
Academician of the Serbian Royal
Academy of Sciences and Arts