Regional Teaching Course of the EAN
Welcome | General Information | About Sofia | Travel and Transportation | Hotel Accommodation | Registration | Payment | Contact

Dear Colleagues and Friends,
On behalf of the European Academy of Neurology and the Bulgarian Society of Neurosonology and Cerebral Hemodynamics we are honored to invite you to the EAN Regional Teaching Course in Sofia from October 6th to 8th 2017.
The event is in cooperation with the Medical Faculty of Sofia University "St. Kl. Ohridski", Military Medical Academy – Sofia and under the aegis of the Bulgarian Society of Neurology.
The course aims to provide a very high level of scientific and practical knowledge in the following scientific topics:
1. Interventional Vascular Neurology;
2. Nonvascular Neurosonology update;
3. Mixed Topics (pain and headache, neurorehabilitation, autonomic dysfunction).
Leading experts are invited to present lectures and organize workshops. Their names and the final program are announced on the sites: www.neurosonology-bg.com and www.ean.org.
All delegates will have the opportunity to enjoy the history and the beauty of Sofia – one of the oldest capitals in Europe.
We are looking forward to welcoming you again in Sofia, 2017!
Sincerely yours,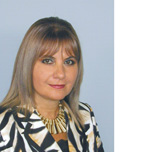 Acad. Prof. Ekaterina Titianova
Chair of the Bulgarian Society
of Neurosonology and Cerebral Hemodynamics
Academician of the Bulgarian
Academy of Sciences and Arts
Academician of the Serbian Royal
Academy of Sciences and Arts