SECOND NATIONAL CONGRESS of the BSNCH
Welcome | General Information | Scientific Information | Programme | Registration | Payment | Sponsors | Contact

Dear Colleagues and Friends,
The past 2015 shall remain in history with a number of significant achievements of the Bulgarian Society of Neurosonology and Cerebral Hemodynamics, namely:
– First National Congress with international participation, which took place on October 2-4, at Marinella Hotel in Sofia with more than 300 participants from 10 countries;
– The 10-year anniversary celebration of the Society, where prizes and awards were given to members of the Society and partner organizations;
– Election of a new Board of Directors for the 2015–2020 term;
– Organization of the Satellite Symposium "Innovations in Medicine", held jointly with the Bulgarian Academy of Sciences and Arts and the Serbian Royal Academy;
– Establishment of the Balkan Section of Neurosonology, which includes Bulgaria, Georgia, Macedonia and Serbia;
– Publishing of a national guide "Bulgarian Neurosonology. Who is Who";
– Establishment of a new department of BSNCH for stroke treatment.
I am pleased to inform you that in the current 2016, the Bulgarian Society of Neurosonology and Cerebral Hemodynamics is organizing the SECOND NATIONAL CONGRESS WITH INTERNATIONAL PARTICIPATION, which will be held from September 30 to October 2, 2016 in Sofia.
The Congress is dedicated to the scientific and practical knowledge in the following areas:
1. Vascular Neurosonology;
2. Non-Vascular Neurosonology;
3. Functional Neurosonology research;
4. New technologies in Neurosonology;
5. Differentiated treatment of stroke;
6. Innovations in medicine;
7. Other;
8. Poster session.
I am looking forward to seeing you at the Congress.
Sincerely yours,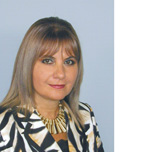 Acad. Prof. Ekaterina Titianova
Chair of the Bulgarian Society
of Neurosonology and Cerebral Hemodynamics
Academician of the Bulgarian
Academy of Sciences and Arts
Academician of the Serbian Royal
Academy of Sciences and Arts